About me
Total posts:

660

Profile views:

319

Last seen:

04/12/10

Joined:

03/03/10
Lives in:

London, uk

About me:

I am a huge, huge geek....
More
Favorite Music:

Lucy Lawless, Lady Gaga, Others...

Favorite TV Shows:

Xena, BSG,NCIS,Burn Notice,Star Trek: TNG, Star Trek: DS9,Stark Trek: Voyager, CSI, CSI:Miami, CSI:NY.

Favorite Movies:

Memento,Etc.

Favorite Books:

John Barrowman's Books. Torchwood Books.Xena comics. Others.

Favorite Quotes:

"Shut up Wesley!""I have *many* skills.""Believe me, if I have to go the rest of my life without companionship, knowing myself won't be a problem.""All right, that's it! No more Mr. Nice Gaius!"
Less
Favorite photos of others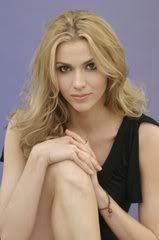 atin
Invite callisto or gabrielle to join community
Add callisto or gabrielle as a friend